About
Globe-Miami Electrical JATC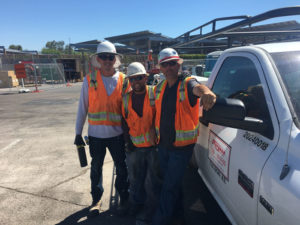 Southern Arizona National Electrical Contractors Association (NECA) and the Local 518 International Brotherhood of Electrical Workers (IBEW) jointly sponsor the Globe-Miami Electrical Apprenticeship & Training Program (JATC).
How long is the program?
Five years.
What is the expected work and on-the-job training schedule for apprentices?
Apprentices will work in the field 40 hours/week. On-the-job training totals 8,000 hours (when work is available and our contractors call for apprentices).
How many classroom hours must be completed?
A total of 900 hours of related classroom instruction is required. Classes will be held every other Saturday for eight hours.
What are the tuition costs?
There is no tuition cost. However, apprentices must pay for their own books, which cost an average of $800/year.
What is the pay?
Starting pay for an apprentice is 50% of Journeyman Wireman pay. Pay upgrades are granted when school hours and on-the-job training hours are completed for that period.